Bill Heaney
Chief Technology Officer, Partner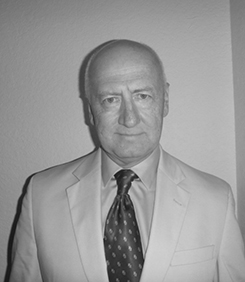 Bill Heaney has had a distinguished career in both the Chemical, and Petroleum Refining & Processing industries. For the first seven years of his career, Bill was employed by Imperial Chemical Industries, the world's largest petrochemical company at that time, in a variety of capacities. His experience includes several years in petrochemical plant operations, as well as many years in Process Design and Economic Evaluation of new projects and emerging technology.
In the latter capacity he represented ICI, and worked, in numerous countries throughout the world. In addition, Bill spent 28 years with ExxonMobil. During this time he worked in Process Design and Economic Analysis for new capital projects and emerging technology, petroleum refinery management, technology licensing technical support, major capital project execution, and worldwide refinery operations technical support. As Technical Manager for ExxonMobil's Paulsboro, N.J. refinery, Bill was responsible for Economics & Planning, Operations Technical Support, Mechanical and Electrical Reliability, and Advanced Control and Computer Systems.
Bill conceived and executed a major technology, and associated capital overhaul of the refinery, which resulted in a 50% increase in throughput, and a return of the refinery from deep financial losses to being a significant contributor to ExxonMobil's downstream profitability. In the technology support arena, Bill worked , in many countries, and on many process technologies. He has utilized this expertise on a number of Refinery Profitability & Capital Strategy studies, both as Team Lead and Team Member. Bill holds a BSChE in Chemical Engineering from NJIT, and has long been a Licensed Professional Engineer in the state of New Jersey. In addition, prior to his professional career, Bill worked as a Chemical Operator in a petrochemicals plant for two years, to which he attributes his unique insight concerning what is practical, and what is not practical, regarding the implementation of new process technology. Bill recently retired after 37 years in the industry.