Chris Smalley
Refinery Process Specialist, Senior Consultant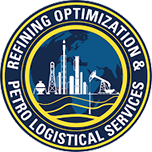 C. G. (CHRIS) SMALLEY elected to retire from Exxon Mobile March 31, 2017. He held the title of Senior Engineering Advisor, Process Development Division, Process Technology Department, ExxonMobil Research and Engineering Company. He had more than 33 years of service with ExxonMobil.
Chris joined Mobil in 1983 at the Durban Refinery and performed a variety of roles in Plant Support, Process Engineering and Project Design. In 1988 he transferred to the FCC Process Group at the Mobil Research and Development Center in Princeton, New Jersey, where he provided technical service for Mobil's FCC units. During this time, he also worked for Process Development making contributions to the MOG, MSR, and MBR fluid bed processes. These are proprietary Exxon Mobile technologies.
In 1995 Chris was appointed Lead Design Engineer in the FCC, Thermal and Alkylation Group. His group was part of the Refinery Asset Department at the Mobil Technical Center in Paulsboro, New Jersey. The Refinery Asset Department had technical responsibility for optimizing overall performance in the refineries including process and reliability. In this role, he led the FCC Technology Alliance with KBR and had a significant impact on FCC hardware development. The hardware developments include the Atomax 2 Feed Nozzles, Swirl Vane Strippers, and Cyclofines Third Stage Separator technologies. In 1997 Chris moved to the Refinery Integration Group taking responsibility for both the FCC Asset Support and Technical Services Engineering roles for the Joliet Refinery.
At the merger between Mobil and Exxon, Chris became Projects and Licensing Support Group Head for the FCC Process Engineering Section in Fairfax, Virginia. In 2005 he became FCC Group Head, Heavy Oil Conversion. In this role, he was prominent in the development and implementation of the Integrated FCC Technology Suite, partnering with the Refineries to define the optimal scope and timing of technology implementation within routine maintenance cycles. This tailored deployment of technology has added significant value to our FCC units and refining assets. He was appointed as the first FCC Commercial Technology Lead in 2008, and became the Global Technology Sponsor (GTS) for Fluid Solids at the roll out in 2012, and maintained a lead role in FCC technical health and development of technical resources.
Chris served as Heavy Oil Conversion Section Head several times while maintaining his role as Fluid Catalytic Cracking GTS. During this time he continued his influence into the Heavy Oil Conversion technical career development, technology development/deployment and operating support including leadership of the Chiba Expander Reliability and FCC Profitability efforts. He was promoted to Senior Engineering Advisor in May 2014.
In May 2015, he relocated to Clinton, where he was appointed to his current position supporting R&D Breakthrough, Innovation and Process Development programs.