Howard Spencer
Refinery Process Specialist, Senior Consultant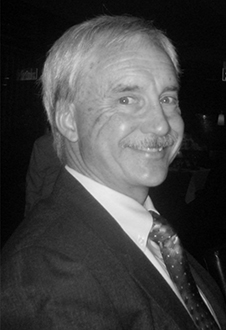 Howard E. Spencer has over 40 years of experience in the petroleum refining industry with ExxonMobil and Mobil. He remains active as a consulting engineer. Howard has worked in Capital Project Cost Estimation and Scheduling, and as a lead Process Engineer in the design and startup of refinery capital projects, ranging from small refinery projects to a grass roots international refinery. Howard has also worked as Process Engineer in support of refining operations, in Process Research and has extensive leadership experience in Technical Training.
Howard's most recent assignment was that of Senior Associate Engineer for ExxonMobil Research and Engineering's Baytown, TX Area Engineering Office which he assumed at the Exxon-Mobil merger. Among his duties, Howard had primary responsible for technical support of ExxonMobil North American lube refining operations while continuing to maintain an active global role. Prior to the start of his Baytown assignment, Howard worked as a Process Engineer in the Mobil Technology Company and its predecessor, Mobil Research and Development Corporation.
Howard had also worked as a Process Engineer in the Mobil Torrance, CA Refinery for four years. Howard has worked extensively in Crude Distillation, Delayed Coking, Deasphalting, Reforming, Hydrocracking and Hydrogen Plants. He is recognized as a global expert in the lube oil refining processes. Howard has a high level of expertise in the physical separation processes. He served as the Mobil representative on the AEA Technology / Separation Service Processes research advisory panels in Liquid-Liquid Extraction, Crystallization and Solid-Liquid Separation. Howard received his BS in Chemical Engineering from Drexel University and worked for Mobil Research and Development as part of their co-op program, primarily in Capital Cost Estimating and Scheduling. Upon graduation he hired into that group and spent several years there, both in project cost estimation and cost estimation methods development.